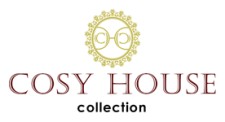 Harlingen, Texas, September 5, 2016 (Newswire.com) - Harlingen, Texas, September 5, 2016 (Newswire) - Cosy House Collection gives massive acknowledgement to all its satisfied customers for having this excellent achievement. The company is pleased to announce that they've exceeded their daily target sales on August with an average of 500 units sold per day.
The emerging multi-million company has been keeping their commitment to delivering quality home decor products and high-level service to customers. "Though young as a company, we are proud of our achievements for the past 11 months and we will continue to strive for excellence in delivering products and service to our consumers," said Manuel Suarez, Co-Owner of Cosy House Collection.
"I was so impressed with the quality of customer care and attention that I felt it was important to let other potential buyers know this purchase supports a truly customer focused company and you get great affordable sheets that you will love"

A.T, Amazon Customer
Cosy House started in the market with microfiber sheets as the main merchandise back in 2015. Since then they are constantly expanding their line to pillows, duvet covers, rugs and bamboo sheets. Today the company has over 600 products in the catalogue with gross sales increasing to $15,000 per day, and still rising. Together with business partners and associates, who consistently bring high-level production, Cosy House is eying for an even bigger market this year."We are looking forward to our product launching in Canada and U.K market this year. We are currently riding on a wave and will continue to progress as a company" added Manuel.
The company's success is backed by their streamlined management, efficient resources, valuable tools and exceptional approach to customer service. Cosy House home collections are currently available on amazon, www.amazon.com/cosyhousecollection, e-bay, shopify and will be opening walmart and jet.com stores soon.
Cosy House Collection was founded in September 2015, offering home decor products at an affordable price. For inquiries write them at support@cosyhousecollection.com
Source: Cosy House Collection
Share: